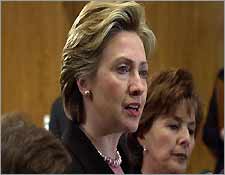 Hillary Clinton Snubbed Victims of the World Trade Center Attack
Hillary Clinton's shameless an inexcusable behavior apparently went as far as to cause her to completely disregard victims of the World Trade Center Attack. New York Senator Hillary Clinton refused to attend a single funeral or memorial service for any of the victims of the World Trade Center Attack unless it was a major media event.

"We sent both Sen. Clinton and Sen. Chuck Schumer letters asking them which services they attended and which families they visited," Fox News Channel's Bill O'Reilly reported late Tuesday.

Sen. Clinton's office ignored FNC's letter and repeated phone calls, "Most likely," said O'Reilly, "because the only events we know she attended were three highly publicized memorial services."

In marked contrast to Clinton's stonewalling, Sen. Schumer's office said they had attended 10 services and promised to provide a list of each one. New York Mayor Rudy Giuliani and Gov. George Pataki have attended hundreds of funerals for WTC victims.

Anthony Gardener, who lost his brother Harvey in the World Trade Center and has become an advocate for the victims of the disaster, told FNC that he contacted Clinton's New York office twice but got no response.

"I invited her to come and be on our board of advisers to help us with the nonprofit support group that we created, WTC United Family Group," Gardener told O'Reilly. "I never had any feedback from her office, not even an assistant to an assistant or anyone."

Gardener said that he knew getting Mrs. Clinton to help would be "a far-fetched thing. [But] I just thought she might be eager to help."

Associated Press reporter Beth Harpaz, author of the Hillary 2000 campaign chronicle "The Girls on the Van," said that Mrs. Clinton snubbed WTC victims because they didn't vote for her.

"Her core supporters and the main victim groups of 9/11 are pretty much two distinct groups," Harpaz told O'Reilly. "You know, we have a lot of male-dominated professions here, firefighters, cops, Wall Street, a lot of suburbanites, a lot of political conservatives."

Harpaz also suggested that Mrs. Clinton couldn't attend many funerals because "she's been busy in Washington" and she also feared being booed again, as she was at an Oct. 20 concert for WTC victims.

Visibly angered, the Fox host shot back:

"If I were the senator of New York, I would have tried to attend as many of those funerals and memorial services as I could. And if they booed me, they booed me. I'd get down on my knees and say a prayer for that dead person and then I would go and leave."

Three high-profile events Mrs. Clinton attended were a memorial service at Yankee Stadium a week after the attacks, a similar event at Ground Zero in early October, and the funeral for New York City Fire Department Chaplain Father Michael Judge, where she delivered the eulogy. All three services were televised.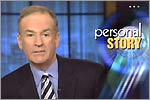 What Has Hillary Clinton Done for the 9/11 Families?


This is a transcript of one segment from the O'Reilly Factor, November 27, 2001.


BILL O'REILLY, HOST: In the second Personal Story segment tonight, Tip O'Neill once said, "All politics are local." And since 9/11, there have been thousands of funerals and memorial services held in the state of New York for the victims of the terror attack. Mayor Giuliani and Governor Pataki have attended scores of them.

But we noticed that Senator Hillary Clinton was not around very much. So we sent both Senator Clinton and Senator Chuck Schumer letters asking them which services they attended and which families they visited.

Predictably, Senator Clinton's office ignored the letter and our repeated phone calls, most likely because the only events we know she attended were three highly publicized memorial services.

Senator Schumer's office said he attended about 10 funerals and they would provide a list for us.

With us now is Anthony Gardner, who lost his brother, Harvey, at the World Trade Center and who has started a Web site for the families who have lost loved ones. And writer Beth Harpaz covered Mrs. Clinton for the Associated Press and authored the book The Girls in the Van.

All right, Mr. Gardner, I want to start with you, because I know you're very active in a number of the things regarding the families of the victims. Did you contact Hillary Clinton?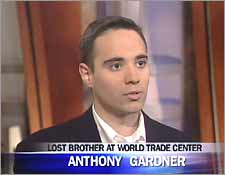 ANTHONY GARDNER, LOST BROTHER AT WORLD TRADE CENTER: I did. On several occasions I left voicemail on her general mailbox, just with the far-fetched hope that she would hear the message. I invited her to come and be on our board of advisers to help us with the nonprofit support group that we created, WTC United Family Group, in the hope to unite all the families, to bring them together, to provide emotional support.

I've never had any feedback back from her office, not even from an assistant of an assistant or anyone.

O'REILLY: All right, so you've left it how many voicemails?

GARDNER: Only about two, just because...

O'REILLY: All right, two voicemails in her New York office, right?

GARDNER: In her New York office.

O'REILLY: OK, and you didn't hear back.

GARDNER: Never heard back.

O'REILLY: That's not unusual. And I want to be fair. And you know how these politicians are...

GARDNER: Oh, I understand that.

O'REILLY: ... and, you know, we don't hear back from them, and we...

GARDNER: I knew it was a far-fetched thing...

O'REILLY: ... (UNINTELLIGIBLE) every day.

GARDNER: ... I just thought that she might be eager to help us.

O'REILLY: Mrs. Clinton attended three memorials, as far as we know, and all three were major media events. You attended one of them, wasn't it?

GARDNER: Yes, I was at the one at the actual site, and I was standing right up by the front of the stage. And when she proceeded to take her seat, she was booed by many people. And I was kind of surprised by that. I thought, What did she do that outraged so many families that at this solemn occasion, solemn time, that they would make the effort to boo her?

O'REILLY: This was at ground zero.

GARDNER: This was at the ground zero site. I don't really remember time-wise right now.

O'REILLY: No, it was in early October...

GARDNER: (UNINTELLIGIBLE)...

O'REILLY: ... and then subsequently she went to the concert in Madison Square Garden and got booed there.
O'Reilly Wonders if Hillary Is Useless
"War! What is it good for? Absolutely nothing!" according to a song from the Vietnam era. Substitute "Hillary" for "war" and you'd have a song appropriate for the war on the terrorism.

Fox News Channel star Bill O'Reilly tonight posed a question few in the media would dare to ask: What has Sen. Hillary Clinton done for her "home state" of New York since Sept. 11?

"The O'Reilly Factor" showed footage of her comically sour expression during President Bush's well-received address to the nation, and of her being booed during that benefit at Madison Square Garden.

Geraldine Ferraro tried to defend Hillary by saying she had helped push an aid bill through Congress.

"Blinky the hamburger guy could do that," O'Reilly retorted, backed by NewsMax pundit Dan Frisa.

But Hillary got the Postal Service to offer a stamp to benefit the Sept. 11 victims' families, Ferraro offered.

O'Reilly would have none of it. "She could certainly have attended some of those funerals," he said.

Frisa pointed out that Hillary has hurt New York by blaming the Bush tax cuts for the terrorist attacks, and Ferraro went into a tizzy when he mentioned how Hillary tried to get sympathy for herself by making up a story about daughter Chelsea being near the World Trade Center during the attack.

O'Reilly concluded, "I was just amazed that she didn't visit one family, not one."


Source: Newsmax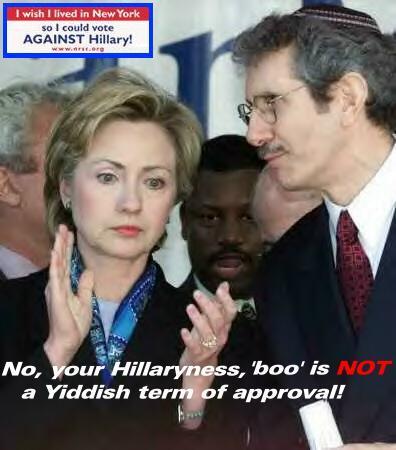 Hillary Booed at McCartney's Twin Towers Relief Concert


New York Senator Hillary Clinton was roundly booed at former Beatle Paul McCartney's Twin Towers relief concert, held at Manhattan's Madison Square Garden Saturday night.

The embarrassing moment came as Sen. Clinton introduced a short video clip from stand-up comic Jerry Seinfeld.

Though the former first lady has tried to capitalize on the Twin Towers tragedy, thrusting herself before one TV camera after another in an effort to connect with average New Yorkers and advance her 2004 presidential ambitions, McCartney's concert showed the effort still needed more work.

One eyewitness to the scene reported to the website FreeRepublic.com that Clinton "was booed so loudly, she had to yell into the mike to be heard."

Another estimated that "90 percent" of the crowd jeered the former first lady.

Her husband, the former president, who was also present, got a much warmer reception.
Source: Newsmax.com
Hero Fireman Slams Phony Hillary

Hero New York City firefighter Mike Moran, who thrilled a Madison Square Garden concert audience Saturday night when he taunted Osama bin Laden with the words, "Kiss my royal Irish ass!" slammed New York Senator Hillary Clinton on Wednesday, saying she's a transparent phony.

"I think when times are good and things are going well, people will sit there and listen to the kind of claptrap that comes out of her mouth," Moran said, in an interview with number one radio talker Rush Limbaugh.

Limbaugh had asked Moran why he thought the Garden audience booed Mrs. Clinton off the stage when she tried to introduce a video clip by comic Jerry Seinfeld. The hero fireman didn't hesitate to offer an explanation.

"When things are going like this, when it's serious times and serious men who actually suffered losses and she wants to get up and spew her nonsense -- she doesn't believe a thing she says. She says whatever she thinks will fit the moment."

Moran told Limbaugh that Mrs. Clinton's phoniness is transparent. "I think it comes through. And in serious times, people don't want to stand for it."

Moran said he wasn't a hero. But instead praised the men of Ladder Company Number 3 in Manhattan, 12 of whom, including Moran's brother, perished while trying to rescue burn victims from the fortieth floor of World Trade Center Tower One.

"The captain, Paddy Brown, gave a report from the North Tower that they had 30 to 40 severely burned people that they were trying to get down the stairs," Moran told Limbaugh.

"A few minutes later, he gave the most urgent kind of message a fireman could give -- a mayday that the building was coming down around him."

Moran said the building didn't fully collapse for another ten minutes, more than enough time for his colleagues to escape certain death.

But, said the fireman, "they wouldn't leave those people."

"I can't allow myself to be compared to those true heroes," the he told Limbaugh.

Source: Newsmax.com
Hillary Panned for Sour Demeanor During Bush Speech
Hockey fans at Philadelphia's Rangers-Flyers game Thursday night were so enthralled with President Bush's speech that they actually forced the cancellation of the game's third period to continue watching on the arena's Jumbotron.

But seated in the House chamber, New York Senator Hillary Clinton was rolling her eyes, looking bored and remaining seated as her colleagues gave Bush one standing ovation after another.

Friday morning her disengaged demeanor was being roundly panned by talk radio hosts everywhere.

"You know why she reacted that way," WABC's Curtis Sliwa told his partner Ron Kuby. "She just saw her hopes to run for president next time around go up in smoke."

Down radio dial in New York, nationally syndicated talker Don Imus was even harder on the former first lady.

"She was disgraceful," Imus told his partner Charles McCord. "She looked irritable, rolling her eyes and talking."

Imus didn't care much for Sen. Clinton's post-speech comments either.

"I mean, she was going out of her way to point out how she'd spent the entire week down at ground zero, which is not true, by the way. But I think we know what that's all about."

Imus then turned his ire toward Mrs. Clinton's husband.

"I just thank God that he's not still the president, that's all, because we didn't have to endure the self-aggrandizing display of lip-biting and head wagging and 'I love you' to some bimbo in the balcony."


Source: Newsmax.com
Hillary Clinton Tried to Stop Barbara Olson's Book
Bill and Hillary Clinton reached new lows in the aftermath of Sept. 11.

When news spread that Barbara Olson, the noted author and commentator, was among those who had died in the jet that struck the Pentagon, most Americans grieved for her and her family.

Not so with the Clintons.

Instead, they put their PR spin machine into high gear -- to stop the publication of Barbara's newest book, "The Final Days."

"The Final Days" -- which is due out from Regnery this month and is anxiously awaited -- details the sordid behavior of Bill and Hillary just before they left the White House.

In a mailing being sent by Human Events, the sister company of Regnery, editor Tom Winter reveals that "Within a week of the dreadful attack on Sept. 11, powerful friends of Hillary Rodham Clinton tried to stop the publication of this book."

Winter reports that Hillary's friends worked feverishly to have Barbara's book "stopped before it was even printed."

He then asked, "What are they afraid of?"

Hillary's friends were even making threats, suggesting that "Barbara's reputation would be sullied if the book were printed."

Wonder who would sully Barbara's reputation?

Obviously, the Clintons have a lot to fear.

While everyone is aware of Clinton's cynical pardon of fugitive Marc Rich and Clinton's Whitewater partner Susan McDougal, how many Americans know that among those given last-second pardons were a convicted smuggler, a spy, a used car crook, and even a drug lord?

And while many certainly heard about the lavish going-away gifts the Clintons' Hollywood cronies showered upon them, did they also hear how recklessly the Clintons looted the White House, shipping off 70 priceless museum pieces to Arkansas?

These and many more revelations will be revealed in this blockbuster new book.
Source: Newsmax.com
Airport Officials Mum on Hillary Car Accident, Injured Cop- Hillary's "Vangate"
Officials at Westchester County Airport in New York refused to comment Monday afternoon after a police officer was injured the day before while attempting to stop a vehicle in Sen. Hillary Rodham Clinton's entourage as it tried to run a security checkpoint.

"A vehicle in Senator Clinton's security team tried to bypass a mandatory checkpoint at the airport, which has been under a heightened state of alert since the terrorist attacks," News12.com reported late Sunday.

"A county police officer attempting to stop the vehicle from getting through injured his shoulder. That officer was taken to Saint Agnes Hospital in White Plains, and his condition is unknown," News12 said.

A spokesman for Saint Agnes confirmed to NewsMax.com that a police officer was admitted to the emergency room, treated for a sprained elbow and released -- but had no further details.

It's not clear whether Sen. Clinton was in the car that apparently struck the officer or whether she left the scene without answering questions about the accident.

Sen. Clinton's office did not return a call seeking clarification on the incident by press time. Neither did Westchester County Police Public Information Officer Det. William Rehm, who has been assigned to the case.

A newsroom staffer at News12 told NewsMax the station would have further details on the accident, including the identity of the police officer injured in the encounter with Sen. Clinton's entourage, on its Monday evening broadcast.


----------------------------------------------------------------------------------------------------------------------

After Oklahoma Rep. J.C. Watts had a run-in with an airport security police officer late last month, media outlets, both in Oklahoma and around the country, amply covered the story.

But a more egregious altercation in mid-October involving New York Senator Hillary Clinton has received almost no coverage, despite the fact that the police officer involved was injured so badly by Clinton's car that he has yet to return to duty.

A Lexis-Nexis search reveals that the Watts incident was covered in no fewer than 21 mainstream press reports since it was revealed on Oct. 7. Many of those reports were stand-alone stories in venues like the Los Angeles Times, the Arizona Republic and the Milwaukee Journal-Sentinel.

Wire servies such as the Associated Press and United Press International featured eight stories on the Watts altercation, which had the leading House Republican allegedly bristling after receiving a parking ticket at Oklahoma's Will Rogers Airport on Sept. 28, then stuffing the ticket underneath a security officer's badge.

But an Oct. 14 altercation at the Westchester County Airport, where Sen. Clinton's limousine blew past a security checkpoint at 35 miles per hour - injuring county police officer Ernest Dymond in the process - has been the subject of just one mainstream print report.

The Washington Times covered the incident two days later, in a story that quoted Officer Dymond as saying Clinton's car was going so fast, "I didn't know if we had a terrorist." The senator's limousine sped on for another 100 yards with Dymond banging on the window and door and shouting for the vehicle to stop.

It finally did, but only when the Westchester County cop threw his shoulder into the door like a football lineman, sustaining injuries that required emergency room treatment.

In the two weeks since, no New York newspaper has reported the Clinton incident. A Lexis-Nexis search reveals only two other mentions of it - one a report in the Hotline linking to the Internet version of the Washington Times report, and another brief mention in The Hill quoting Mrs. Clinton's spokesman saying the accident was the result of confusion.

Westchester County Police spokesman Det. William Rehm told NewsMax.com Friday that Officer Dymond had yet to return to duty due to injuries sustained in the Oct. 14 Clinton car accident.


----------------------------------------------------------------------------------------------------------------------


A Westchester County police officer who was injured while trying to stop New York Senator Hillary Clinton's van after it blew past an airport security checkpoint 16 days ago, has yet to receive an apology from her or anyone on her staff.

"I can tell you, no," Officer Ernest Dymond told NewsMax.com Tuesday, when asked whether Mrs. Clinton had contacted him to express any concern over the injury that has rendered him unable to return to active duty for more than two weeks.

Dymond declined to describe the extent of his injury or predict when he thought he might be able to return to work, saying, "Our department has a policy that all information go through the public information officer."

The 19-year police veteran did explain that previous reports placing Mrs. Clinton in a limousine when her car sped through the Westchester County Airport checkpoint he was manning on Oct. 14 were inaccurate.

"She was not in a limousine. She was in a full-size Ford conversion van - and that made it even more suspect to us," Dymond said.

"I didn't know if we had a terrorist," the temporarily disabled cop had previously told the Washington Times.

"The van went by me and we ordered them to stop and it continued going and we continued to yell to stop," Officer Dymond told NewsMax.com. "At that point I banged as hard as I could on the side of the van to let the driver know he had to stop."

Despite his harrowing encounter with the nation's most-famous elected Democrat, the publicity-shy policeman said he has turned down several requests for media interviews, explaining, "I've had my 15 minutes of fame."

In fact, reporters in New York and nationwide have overwhelmingly ignored the incident, raising questions about possible pressure by Sen. Clinton's office.

A spokesman for Mrs. Clinton declined to return NewsMax.com's call requesting comment on why she hadn't contacted Dymond to express regrets for his injury.


----------------------------------------------------------------------------------------------------------------------


A spokeswoman for New York Senator Hillary Clinton on Wednesday tried to dismiss an incident in which a Westchester County cop was injured by Clinton's chauffeur-driven van, complaining that since law enforcement has let her off the hook, it's a non-story.

"The local police have said she had nothing to do with this," the Hillary handler told the New York Post's Page Six, in the first major New York coverage of the scandal the paper has dubbed "Vangate."

"The Secret Service has made it clear that some local police waved her through," the Clinton flack added.

Actually, Mrs. Clinton was very much involved in the Oct. 14 accident, at least in as much as she failed to order her driver to stop for more than 100 yards as her van rolled past a Westchester County Airport security checkpoint at approximately 35 mph.

In exclusive comments to NewsMax.com Tuesday, Officer Ernest Dymond revealed that he's been unable to return to active duty in the nearly three weeks since, because of injuries he sustained in the accident - an altercation that saw the hero cop ramming his shoulder into Clinton's vehicle when her driver failed to heed his shouts, and then pounding on the window.

Dymond also revealed that Mrs. Clinton has yet to even place so much as a courtesy call to check on his recuperation.


----------------------------------------------------------------------------------------------------------------------



Former New York Congressman John LeBoutillier noted this week there's a big difference between the way President Reagan reacted when a police officer in his entourage was injured, and the treatment accorded to Westchester County cop Ernest Dymond by Sen. Hillary Clinton.

Officer Dymond was hurt on Oct. 14 when a van carrying Sen. Clinton blew past an airport security checkpoint. The injuries sent him to the emergency room and more than a month later he remains unable to return to work. (See Hillary's Car Mistaken for Terrorist Vehicle.)

But the sidelined cop hasn't received so much as a call of concern, let alone an apology, from the nation's most-famous elected Democrat. In fact, after the accident, the former first lady didn't even bother to get out of her vehicle and check on how badly it had injured Officer Dymond, according to witnesses.

"When Ronald Reagan was president, he was once in a motorcade where two motorcycle cops collided and were injured," LeBoutillier tells this week's National Enquirer in a front page report headlined "Hillary Mows Down Cop."

"Reagan got out and stood comforting them until the ambulance came," he recalls. "If a president can do that, why can't a junior senator at least stop and ask how this cop was doing after she nearly ran him down," fumed the former congressman, who was elected in the Reagan landslide of 1980.


Source: Newsmax.com
Hillary Blames 9/11 Attack on Bush Tax Cuts
New York Senator Hillary Clinton said Saturday that she blames the Bush administration's tax cut program for the Sept. 11 terrorist attacks that leveled the World Trade Center and destroyed part of the Pentagon.

"If we hadn't passed the big tax cut last spring, that I believe undermined our fiscal responsibility and our ability to deal with this new threat of terrorism, we wouldn't be in the fix we're in today," Clinton told CNN's Jonathan Karl.

In addition to undermining the country's ability to deal with terrorist attacks, Clinton said the Bush tax cuts worsened the economic downturn in the wake of Sept. 11.

"We had eight years of prosperity because we paid down our debt and we got rid of our deficit," she complained. "We hit a rough spot, and it was turned into a terrible bump because of the attacks of September 11."

Clinton also criticized the economic stimulus package passed last month by the Republican-controlled House of Representatives.

"I thought the plan passed by the House of Representatives was a fiscal disaster that would set our country back for years to come," the 2004 presidential hopeful said, adding, "I don't understand how they passed it with a straight face."

Clinton slammed Bush and congressional Republicans after telling CNN that "the fight against terrorism has to be such a united effort."

CNN's Karl did not ask Clinton about her husband's comments Wednesday, where he seemed to blame the 9/11 attacks on 19th century U.S. slavery and the mistreatment of the American Indian.

She was also not queried on accounts by former White House insiders who say her husband was too preoccupied by his extramarital liaisons to follow through on repeated promises to hunt down Osama bin Laden.


Source: Newsmax.com
Female Afghan General Blasts Hillary Over Monicagate
A female general who is considered a hero to Afghanistan's women invoked ex-President Clinton's sex scandals to condemn New York Senator Hillary Clinton on Tuesday, just days after Mrs. Clinton penned a column for Time magazine on women's rights in her country.

"She cannot defend her own rights against her husband. How can she defend the rights of my country?" asked Gen. Suhaila Siddiq.

Gen. Siddiq is Afghanistan's only woman general, a surgeon, hospital director and heroine to a generation of young women who remained in the country, said the London Times, which first reported her criticism of Mrs. Clinton.

In a column posted to the Time.com Web site Saturday, Mrs. Clinton presumed to advise Afghanistan on the liberation of its women, offering an extensive list of recommendations.

"A post-Taliban Afghanistan where women's rights are respected is much less likely to harbor terrorists in the future," Clinton observed.

"A society that values all its members, including women, is also likely to put a higher premium on life, opportunity and freedom - values that run directly counter to the evil designs of the Osama bin Ladens [sic] of the world," she added.

"There is an immoral link between the way women were treated by the oppressive Taliban in Afghanistan and the hateful actions of the al-Qaeda terrorists."

The former first lady also argued that the mistreatment of women in Afghanistan was "an early warning signal of the kind of terrorism that culminated in the attacks of September 11."

But instead of complaining about the burqa, said Siddiq - as Clinton did in her column - other matters should take precedence.

"The first priority should be given to education, primary school facilities, the economy and reconstruction of the country, but the West concentrates on the burqa and whether the policies of the Taliban are better or worse than other regimes," she told the London paper. "Let these things be decided by history."

By invoking the specter of Monicagate and other sex scandals that came to characterize the Clinton presidency, Gen. Siddiq threw a monkey wrench into any plans Hillary may have had to make political hay over the plight of Afghan women.

And while the New York senator's anything-goes marriage has apparently cost her fans in Afghanistan, there seems no doubt about where Gen. Siddiq ranks with her countrywomen - particularly if those who know her are any indication.

At the 400-bed hospital in Kabul, where she now heads a separate women's section, her colleagues speak reverentially of her.

When the Times asked female medical students to name the woman they most admired in the world, they replied unanimously, "General Siddiq, General Siddiq.

Source: Newsmax.com
Hamas had contributed some $50,000 to Mrs. Clinton's campaign

Hillary Clinton's path to a seat in the United States senate was fouled yesterday by the embarrassing revelation that her campaign had accepted money from a group whose leader supports the right of Palestinians to use armed force against Israel.
The American Muslim Alliance collected $50,000 (34,5000) for her at a $500-a-ticket fundraiser in Boston in June. Mrs Clinton was present and received a plaque from the alliance honouring her work for human rights.

Agha Saeed, national president of the alliance, says Palestinians should seek to establish their own state in the West Bank and Gaza through peaceful means but if that fails United Nations resolutions "say specifically that they have the right to resist by armed force."

Mrs Clinton's shifting attitudes towards the Middle East have caused her more problems than most issues in her contest against Republican congressman Rick Lazio for the right to represent New York state in the senate.

Jewish voters account for at least 12% of those expected to go to the polls on November 7 and precedent suggests that any Democratic candidate must secure about two-thirds of these to win. Recent polls show Mrs Clinton ahead of Mr Lazio by a factor of two-one among this sector and leading by seven points generally.

Mrs Clinton has spent much of the time since her campaign started 16 months ago distancing herself from her 1998 support for an independent Palestinian state. But her true intentions were at best obscured at the end of last year when she embraced Suha Arafat, the wife of Palestinian leader Yasser Arafat, after she delivered a speech claiming that Israel was poisoning Palestinian children. Mrs Clinton said that she was misled by an inadequate translation.

Since then, she has courted Jewish voters assiduously, interrupted only by the publication in the summer of a book that claimed she called a campaign aide a "fucking Jewish bastard" more than 20 years ago. Mrs Clinton denied the charge and enlisted the president in her support.

Last month she denounced a UN security council resolution condemning Israel and spoke on the platform of a pro-Israel rally in Manhattan two weeks ago. "Hillary is a strong supporter of peace and security for Israel," her spokesman, Howard Wolfson, said yesterday.

The Clinton campaign claims that the Boston fund-raiser was not sponsored by the alliance but by another group even though the plaque she received was inscribed with the words American Muslim Alliance.

Mr Wolfson said the event was sponsored by members of the Boston Muslim community rather than the alliance, which was not mentioned on the invitations. "All my fund-raising people say it was not hosted by these folks. It was hosted by two other individuals. Someone who was at the event just handed her a plaque."

Tahir Ali, the alliance's Massachusetts chairman, said his group took over the sponsorship about a week before it was held and that he did not regret raising the money for her in the light of her recent actions backing Israel.

"The idea is to win the election," he said. "She must change her tune. But that doesn't mean anything. It's just at the spur of the moment that she must say these things and we understand that."

Mr Wolfson said that a $1,000 senate campaign contribution would be returned to Abdurahman Alamoudi, a member of the American Muslim Council and a guest at a White House reception despite his support for Hamas, which is considered by the state department to be a terrorist organisation because of its attacks on Israeli civilians.

Source: Guardian Unlimited
"And where is Senator Hillary Clinton? Is she clueless, or does she not care?" -Bill O'Reilly